14 First World Problems Created By iOS 7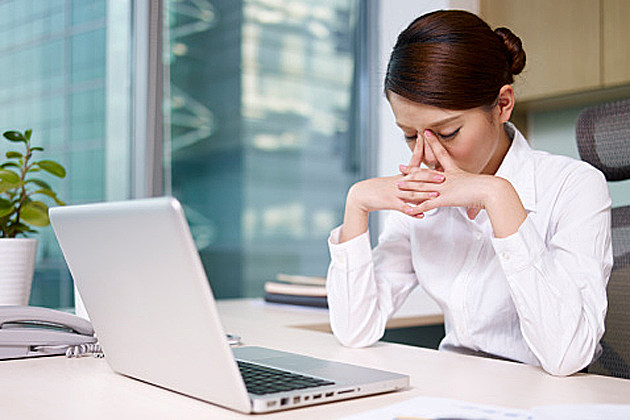 Whether you're an iPhone fan or not, you're probably well aware iOS 7 was released a few weeks ago. For all non-users, this basically means the phone's software was amped up a bit, which sounds like it'd be totally cool, but as soon as people could download it, Twitter exploded with complaints.
Let us clarify– by "complaints" we actually mean "first world problems." But seriously, it's rough when iOS 7 suddenly gives you a Paula Abdul documentary on your phone! Ughhh. Check out more of the iPhone struggles below.
ios7 makes my phone lose battery so quickly it's not even 10 and im already at 60% that's so rude

— lauren ♡ (@laurenxalyssa) September 19, 2013
iOS8 will be out by the time iOS7 finishes downloading

— Smylle Daantos (@itsmesmylle) September 19, 2013
I updated to iOS7 and I STILL feel empty inside.

— Michael Linden (@MichaeLinden) September 19, 2013
Uh I downloaded iOS7 and now there's a Paula Abdul documentary on my phone help pic.twitter.com/jYu1mHhbiF

— Brooke (@brooke1skinner) September 19, 2013
dear diary, day 7. it's been a week since i tried to install ios7. im so tired, i havent showered. i miss my family.

— ❁pearl❁ (@abstracthxrry) September 19, 2013
iOS7 is making me sick. This is officially a droid. R.I.P iPhone.

— jaimee baker (@jaimeebake) September 19, 2013
only thing I hate about ios7 is I actually have to go to twitter to tweet now. so I probably won't tweet as much

— kb☯ (@kelsieleighhb) September 19, 2013
im like 12 hours later with the ios7 thing lmao i deleted half of my soul to have room for that update

— lotta (@pudgyharry) September 19, 2013
Did some 4 year old win a drawing competition to design iOS7?

— Harry Talbot (@harrytalbott) September 19, 2013
The new icons on iOS7 are like something you'd buy from toys r us which help toddlers read.

— TM (@TomMccann4) September 19, 2013
But ios7 is sooo ugly. I'm sorry. It's gonna take me a long time to finally appreciate it.

— Wednesday (@thewendynator) September 19, 2013
The number one problem with iOS7 is that there is no plain pumpkin emoji.

— HelloHomeShoppe (@HelloHomeShoppe) September 19, 2013
My only issue with ios7 is it doesn't say the last name when I'm texting somebody. Hello do you know how many Taylor's I have in my phone?

— Melissa Zook (@zookmeli) September 19, 2013
had to delete 30000 pictures of my dog to get the new OS #firstworldproblems

— kevin. sup. (@qnanan) September 19, 2013
Source:
14 First World Problems Created By iOS 7